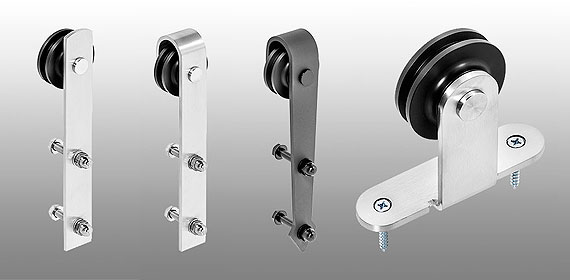 A leader in door construction for decades, Daiek Door Systems (Daiek Products) has been an innovator in the industry.
We hand craft doors at our facility in Troy, Michigan. Our door systems are manufactured in Michigan with raw materials from the USA. Our efficient processes and endless pursuit of the responsible use of nature's resources minimizes our impact on the environment.
Daiek Door Systems are hand crafted of high quality materials to exacting specifications. The end result is a high performance, high value product, built for years of perfect service in residential and commercial applications.
While we create wide range of standard size mirror doors, shower doors, metal doors and glass doors, oversize and custom sizes can be accommodated in most of our door systems.
Daiek distributes Fleurco shower door systems, plus its Luna line of LED-lighted mirrors and Aria bathtubs.
A complete line of high-quality interior barn door hardware is another new addition to our product line.